For Personal Use
The easiest COVID-19 test there is.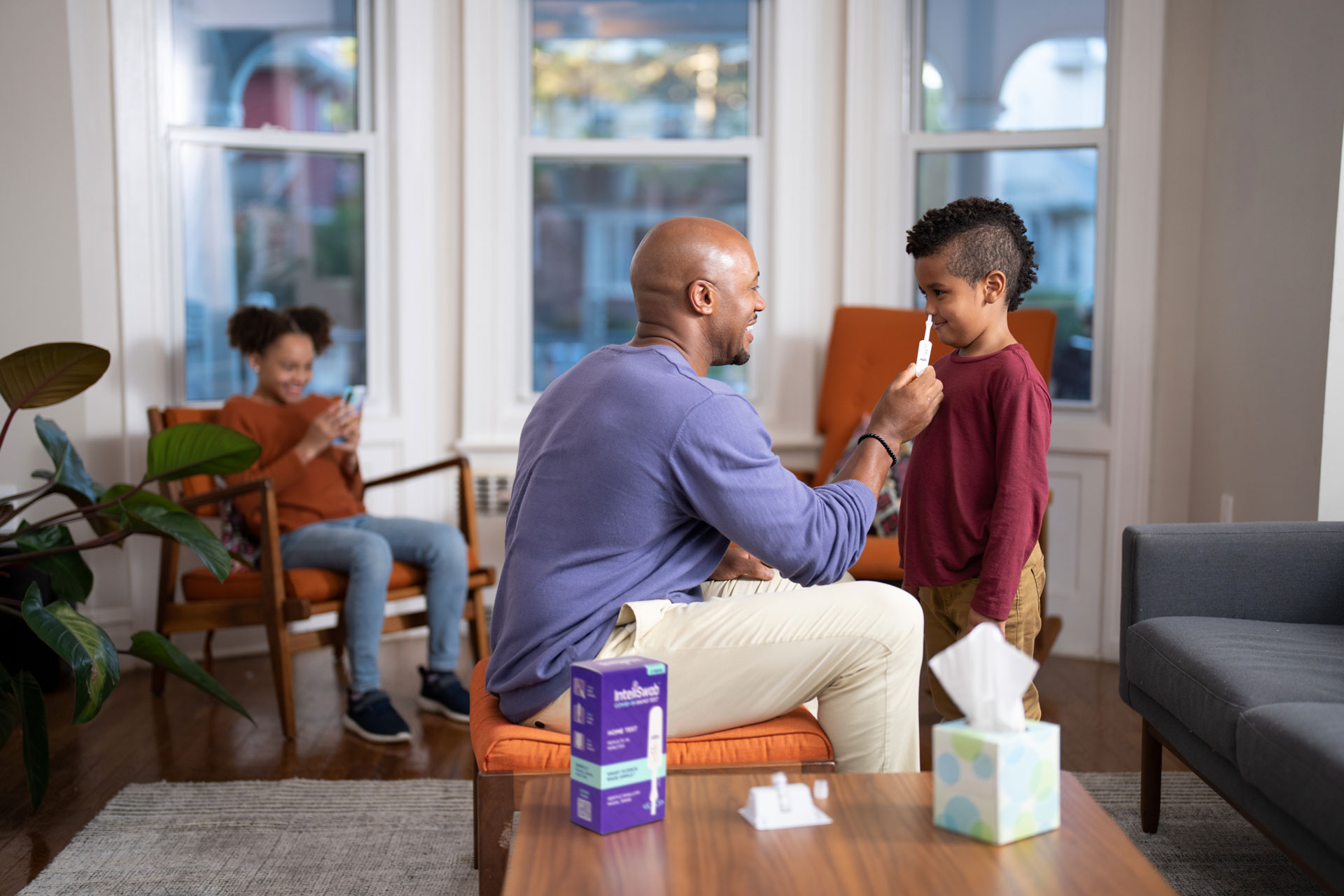 Why is InteliSwab® the easy choice?
Simple All-in-One Swab & Test Device
Only 1 Minute of
Hands-on
Time
Designed and Developed in the U.S.A.

No drops to measure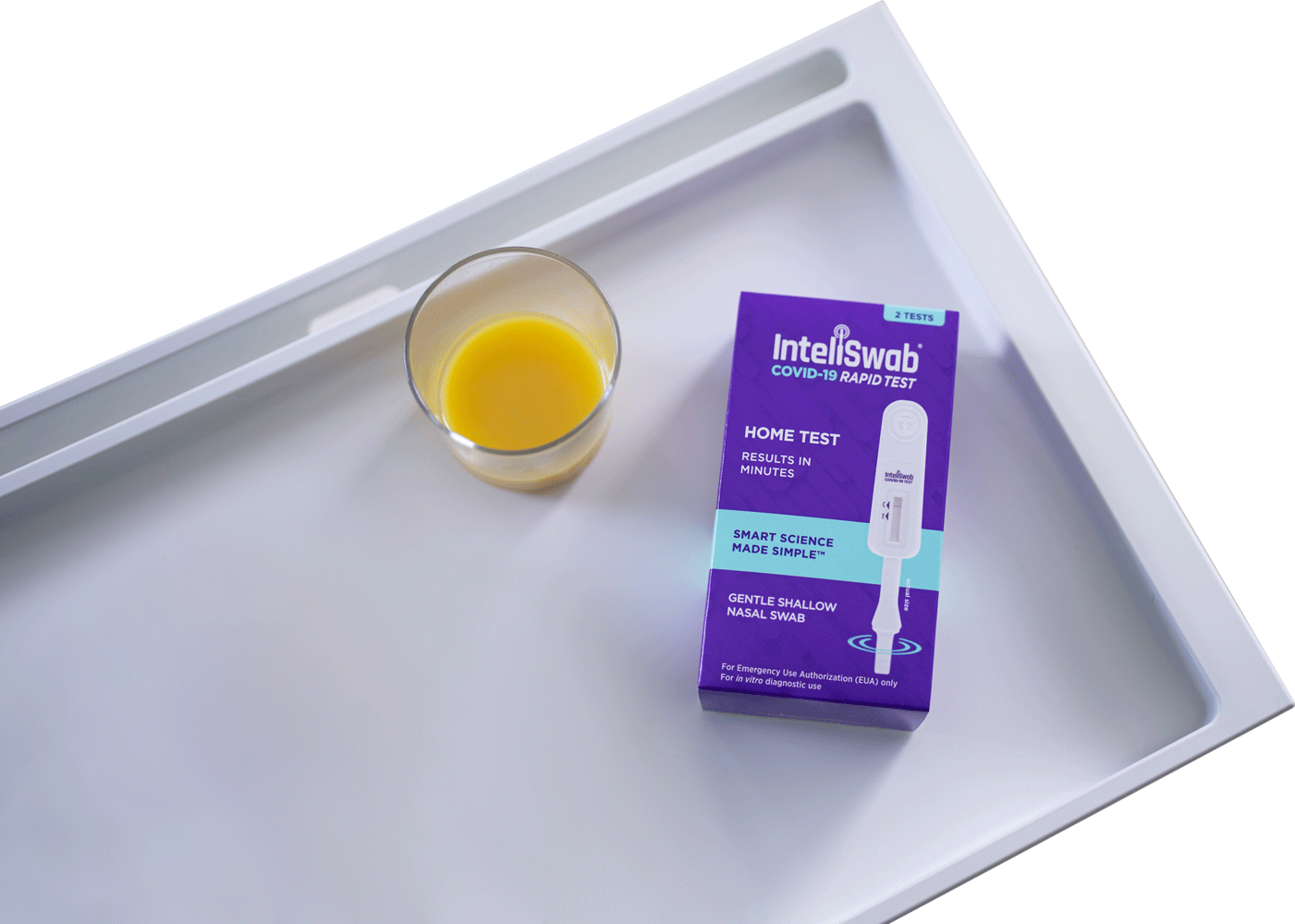 InteliSwab® is so easy, you'll know you did it right.
InteliSwab® makes self-testing remarkably simple, and requires less than one minute of hands-on time. You just swab your nostrils with the gentle swab, swirl it in the tube, and see results.
"Extremely easy to use. No droppers, no extra pieces… I keep these on hand now just in case."
"This kit was very easy to use and with minimal discomfort in collecting the swabs. The test strip was very easy to interpret when the reagent was applied."
"Such an easy test to use. All you do is swab your nose and put it in the solution tube. Less complicated than other tests."
"This worked much better for my autistic son. He didn't like the kind with the big q tip type probe going up his nose. He did this test by himself with my supervision and there was no issue."
"I was a little sick so I decided to give InteliSwab test a try, the results were very accurate as I took a PCR right after and they both were negative. Also this has been the easiest Covid Test I used by far! No extra steps, dropper bottles, or any of that extra stuff."
"I love this rapid test because it is so much easier to use than any other test!"
"This company is known for their easy to use tests - and WOW they delivered on this one!"
"I had used at least three different brands of Covid-19 self-tests and some brands have complicated steps, so that I have to watch a long video for each test. Compared with the self-test strips I have used before, this one is the easiest to use."
Where to Buy
Get InteliSwab® at the retailers below.
Only in the Pacific Northwest.
Resources
InteliSwab® COVID-19 Rapid Test